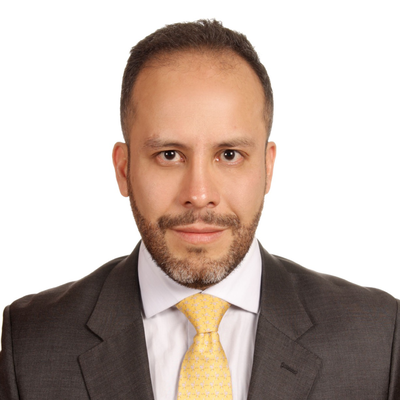 Sobre Arturo Hernandez:
Results-driven executive-level consulting director with 20+ years of experience in business development, strategic planning, and team leadership. Proven track record of generating over $95M in business value across diverse industries and company sizes. Skilled in forming strategic partnerships and driving ongoing improvement and growth. Adept at delivering results and providing strategic guidance to organizations to achieve their goals. 
Experiencia
Employment History
Consultant Director at Enhance It, Atlanta GA
January 2022 — Present.
Led a team of 40+ consultants, generating $650K USD in monthly recurring revenue, resulting in an annual revenue of $7.8M USD.
Managed approximately 80,000 billable hours of projects annually, ensuring timely delivery within budget constraints.
Guided a team of Consultants, providing technical expertise in iOS, Android, Cloud, and Cybersecurity technologies, and resolving technical issues with a 95% success rate.
Provided advice on strategic enhancement plans, identifying improvement areas, which resulted in an 18% improvement in sales performance and a 20% improvement in customer satisfaction.
Head of Partnership at Metabase Q, Mexico City
August 2020 — December 2021
Carried out a strategic marketing plan that led to an annual sales growth of $7M USD by effectively managing resellers and partners aligned with Metabase Q's business expansion goals.
Spearheaded the development, recruitment, training, and success measurement of a team of over 30 partners, resulting in a 120% increase in partner-generated revenue.
Successfully managed a diverse portfolio of over 20 technology vendors, fostering strong partnerships and leveraging their expertise to devise innovative cybersecurity solutions offerings and go-to-market (GTM) strategies.
Strategic partnership and alliance Director at Huawei Latam, Mexico City
June 2018 — March 2020
Achieved a 50% YoY increase in market share for enterprise solutions in 2018-2019, resulting in an increase in revenue of $15M USD and developing strategic partnerships with ISVs, SIs, and MSPs.
Played a critical role in securing a future spectrum study for mid-bands, fostering multi-country consensus towards 5G deployment in the Americas, resulting in a potential revenue growth of $80M USD.
Successfully launched Huawei's public cloud in LATAM and established key partnerships with industry-leading companies and organizations, resulting in a revenue growth of $5M USD in the first year.
Business Development Manager at Intel, Santa Clara
July 2015 — May 2018
Achieved a revenue increase of $32M USD within two years, overseeing business development with the OEMs (HPE, Lenovo, Dell).
Spearheaded the growth of the Data Center Group and Storage Group's for Managed Services Solution aiming service providers' customers, driving a 200% growth, resulting in a revenue growth of $10M USD.
Successfully secured a significant contract for 4 million FTTH devices with Intel SOC Puma, resulting in a revenue growth of $20M USD.
Under his leadership, AT&T adopted 25K desktops with Intel vPro and utilized Intel DCM for 10K servers to cap electrical consumption. Telefónica adopted Intel DCM, resulting in a revenue growth of $2M USD.
Founder at Digital TI, Mexico City
November 2013 — May 2015
Brought in $1MUSD worth of contracts in FY15, resulting in a 20% increase in revenue contrasted to the previous year.
Strategically developed go-to-market plans for core company offerings, resulting in a revenue growth of $2M USD.
Territory Service Leader at IBM, Mexico City
November 2011 — April 2013
Provided strategic guidance to field sales and their clients in the service offerings, leading the team towards growth-focused objectives, resulting in a 45% increase in revenue.
Secured $7M USD in revenue, securing significant contracts such as Palace Resorts SAP-AMS, GRISI SAP DBR, Aguas de Saltillo, SAP Change Management in FY12-FY13, resulting in a 25% increase in revenue in comparison to the previous year.
Technical Solution Manager at IBM, Mexico City
February 2010 — October 2011
Generated $12 million USD in revenue during FY10-FY11 by providing software factory services to Banamex as a solution manager.
Devised a Smart testing capability that met the testing requirements of Scotia Bank, Banamex, BDF, and Mondelez, resulting in increased efficiency and cost savings.
Demonstrated leadership and project management skills by leading cross-functional teams with a multi-country and multi-tower services approach, proposing, and delivering solutions to various customers, including VW, Eurocopter, and Gas Natural Naturgy.
Educación
Education
Other, Udacity, Santa Clara
September 2020 — May 2021
Data Science for Business Leaders
Bachelors Degree, Universidad Tecnológica de México, México
September 1999 — May 2003
Management Information Systems
Profesionales que compiten con Arturo
Profesionales del mismo sector Tecnología / Internet que Arturo Hernandez
Profesionales de diferentes sectores cerca de Miguel Hidalgo, Delegación Miguel Hidalgo
Otros usuarios que se llaman Arturo
Trabajos cerca de Miguel Hidalgo, Delegación Miguel Hidalgo
---

Crononautas S.A. de C.V.

Ciudad de México

El avance tecnológico en el mundo ha aumentado la necesidad de buscar nuevas formas de enseñar, por lo que nos dimos a la tarea de crear una empresa dedicada a transformar la forma en cómo los alumnos ...

---

Grupo Nacional Provincial

Tlahuac, México

En GNP Seguros estamos en búsqueda de talento · Analista Inmuebles · MISIÓN: · Administrar los pagos de servicios y los contratos relacionados con los inmuebles (pago de facturas, trámites de facturas ...

---

Tredy Talent

Naucalpan, México

Empresa líder en el giro restaurantero, solicita: · Gerente administrativo giro restaurantero · Requisitos: · Carrera Técnica o licenciatura trunca o pasante en administración, contaduría, finanzas o ...