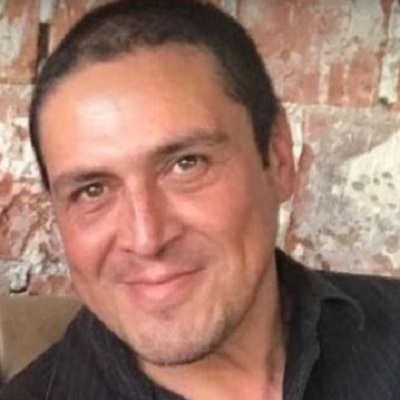 Acerca de mí:
I have more than 20 years of experience as a customer service provider in various capacities, plus 2.5 years of direct experience working as a bilingual customer service specialist in a call center environment with a high volume of calls, live chats, emails and service tickets. In addition, I also have 8 years of experience in an administrative position as a Spa General Manager. I am courteous and professional in all my communications and interactions with clients and coworkers, and I can provide effective customer service, whether it's by phone, email, or live chat.
Experiencia
June 2019 until Present
Home Office León, Guanajuato
Freelance Translator and Interpreter
Activities:
Spanish / English translation and interpretation for clients in el Bajío area of Guanajuato.
February 2017 to June 2019
Fábricas de Calzado Andrea, S.A de C.V León, Guanajuato
Bilingual Call Center Promoter / Customer Service
Responsibilities:
• As a bilingual Call Center Promoter: Answering and responding to incoming calls in English from U.S customers who request information on affiliation requirements, services, costs, availability of stock, etc.; as well as taking orders, package tracking, generating and escalating service reports to the corresponding departments, etc. Promotion and sales of products and services.
• As a bilingual Customer Service Agent: In charge of effectively resolving
complaints and issues in the U.S American and Mexican markets regarding deliveries, exchanges, refunds, and multi-level support to customers with questions and concerns, either by live chat, email or over the phone.
• Bilingual Customer Service support via electronic and digital media such as Zendesk Service Desk, Sugar CRM, VTEX Ecommerce, Live Chat, email, and social media such as Facebook and Instagram.

June 2014 - January 2017
Home Office León, Guanajuato
Freelance Translator and Interpreter
Responsibilities:
I worked as a freelance translator and interpreter for several local companies and individuals in el Bajío area of Guanajuato (León, Silao, Salamanca, Celaya, etc.)

July 2010 – June 2014
Sivananda Ashram Yoga Farm Grass Valley, CA
Reception / Front Desk Manager
14651 Ballantree Ln. Grass Valley, CA 95949, USA
Responsibilities:
• Orientation/training of Reception staff
• Scheduling
• Job Inspection/Supervision
• Guest Relations
• Addressing and resolving Guest concerns and issues, in person or over the phone
• Guest Check-in and out.

March 2006 – June 2010
Home Office Los Angeles, CA
Independent eBay Seller
Activities: Advertising items, order reception and processing, customer attention and care.
 
April 2004 – March 2006
OneSource, Inc. Las Vegas, NV
Polo Ralph Lauren Store Supervisor Forum Shops @ Caesar's Palace Las Vegas
Responsibilities:
• In charge of Housekeeping and Maintenance Depts.
• Payroll
• Job assignment and inspection
• Quality control
• Client Relations and Retention
 
February 1997 – March 2004
The Hollywood Spas Hollywood, CA
General Manager
Responsibilities:
• Payroll
• Job distribution
• Scheduling
• Job inspection, quality control
• Client Relations and Retention
• Employee grievances and mediation
• Customer complaints
• Physical inspection of facilities
• Many other responsibilities
 
May 1996 – January 1997
Mervyn's, Inc. West Hills, CA
Responsibilities:
• Customer greeting
• Sales processing
• Merchandising floor
• Merchandise promotion

From October, 1990, through May, 1996, I worked as a Janitor and Store Supervisor for Kellermeyer Enterprises and ISS at the following locations:
• Neiman Marcus Beverly Hills, CA
• Saks Fifth Avenue Beverly Hills, CA
• Bullock's Sherman Oaks
• Macy's Sherman Oaks
• May Co.
• Mervyn's
• Robinson's May
• Sears

Skills and Key Competencies:
• Excellent spelling and grammar in English and Spanish
• Fully Bilingual/Bicultural in English and Spanish
• Skills for oral and written communication
• Fast typing in both languages at 40+ WPM
• Computer literate – Windows OS, MS Office package
• Work well under pressure.
• Teamwork
• Leadership
• Building and improving systems
• Excellent organizational skills
Educación
CETIS #21 - Administración de Empresas Turísticas, junio 1986 - septiembre 1989
Otros usuarios que se llaman Leonardo
Profesionales de diferentes sectores cerca de Quinta León, Guanajuato
Trabajos cerca de Quinta León, Guanajuato
Encontrado en: Adzuna MX Premium - hace 4 días

---

COMO FUNCIONA: Maneja con la app de Uber y genera ganancias semanales prestando servicios independientes de transporte a la comunidad de usuarios para moverse por la ciudad. · Manejar utilizando la plataforma de Uber es una buena manera de generar tus propias ganancias, administr ...

Encontrado en: Whatjobs MX Premium - hace 1 semana

---

Grupo Salinas S.A. de C.V.

Celaya

BUSCAMOS GENTE COMO TÚ_ · SI ERES UNA PERSONA DINÁMICA · EN BUSCA DE UN TRABAJO ESTABLE · QUIERES UN SUELDO BASE COMPETITIVO COMISIONES · CUMPLES CON LOS SIGUIENTES _REQUISITOS_ · *EDAD. 18 A 45 AÑOS · *ESCOLARIDAD. SECUNDARIA TERMINADA · *EXPERIENCIA EN ATENCIÓN AL CLIENTE Y/O ...

Encontrado en: TusMedia Mexico Premium - hace 5 horas

---

Tusclases

Villagrán (Guanajuato), Mexico

TusClases solicita Maestro/a de Física para dar clases particulares. · ¿Quieres ser el próximo en ayudar a alumnos a alcanzar sus metas? Acepta el reto y empieza ahora · En TusClases buscamos maestros / docentes / profesores de Física. · REQUISITOS · No requerimos experiencia ...