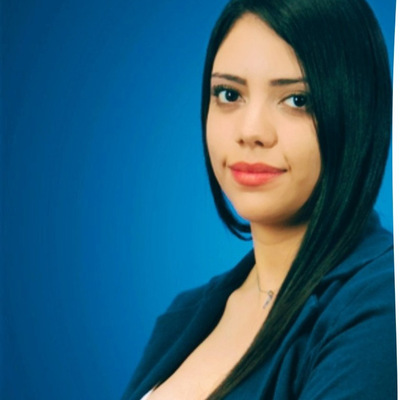 Sobre Luisa Fernanda Lopez Huerta:
I have strong contribution with the development, improvement and implementation of plans and strategies for the profitable achievement of the operation through the correct execution, always focused on the customer satisfaction. I gain capacity for print and data information analysis and working under pressure. I am committed to continuous improvement and work team oriented and able to determinate, plan and communicate priorities. I also consider myself with ability and capacity for leading customer service, driving simultaneous activities.
Experiencia
Oct 2021–to date 
Jabil – Hewlett Packard division Chihuahua, Chih. 
Sr. ECN coordinator 
• Responsible of New Product Introductions and ECNs implementations of printers for HP customer. 
• Verify customer documents for the engineering change, track the information, communicate to the team, and analyze the data to execute/modify and/or define times. 
• Host ECN meeting inside the work cell and coordinate the ECN activities among other department staff. 
• Communication with customer to obtain technical information such as gerber file, BOM, CRD file, AVL, etc. as well as advise about their ECN status. 
• Implement / perform A3 for problems detected. 
• Initiate a detailed ECN change form (add, delete of changes), monitor the running change ECN implementation status within a workcell until its closure. 
• Provide training to new ECN coordinators and monitor their performance. 
• Responsible of coordinate the NAFTA classification, costing and quotation for the components and assemblies until the confirmation from each department. 
• Coordinate FIA (Financial Impact Analysis) activities inside the workcell
Mar 2021–Oct 2021 
Electrical Components International, Inc. (ECI) Chihuahua, Chih. 
Sr. Product Engineer 
• Responsible of New Product Introductions and ECNs implementations of Major appliances harnesses for Electrolux, Mabe and Whirlpool customers, being the main liaison between customer and plant. 
• Active participation in different stages with costumer, to plan and define dates and costs for launching, being the program coordinator for the different customers. 
• Leading weekly internal meetings with the manufacturing, quality assurance, boards design, materials and production planning departments to share the dates, details, planification of the projects and to follow up the tasks assigned to each department (dates and details are planned and stablished before the meeting by product engineering). 
• Leading the prototype room, following up around 2800 different harnesses per month including samples, prototypes, PPAP pieces, unique builds, PPAP documentation and submission. 
• Creation of shippings to the customer for the builds specified above with active participation with the custom department, sending around 700 harnesses from different projects on a weekly basis. 
• Responsible of contact and buy new components directly with the supplier, including component workshops analysis along with quality assurance. 
• Active participation in Kaizen projects such as reducing costs and labor. 
• Creation and modification of Bill Of Materials, always focused on cost reduction. 
Educación
(2012-2017) BACHELOR'S DEGREE 
• MAJOR IN SOFTWARE ENGINEERING at Universidad Autónoma de Chihuahua (UACh)
Profesionales que compiten con Luisa Fernanda
Profesionales del mismo sector Atención al cliente / Soporte que Luisa Fernanda Lopez Huerta
Profesionales de diferentes sectores cerca de México, Chihuahua
Otros usuarios que se llaman Luisa Fernanda
Trabajos cerca de México, Chihuahua
---

BUSCO TALENTOS

Ciudad Juarez, México

Ordenes de compra · Atención a llamadas de clientes, proveedores, etc. · Apoyo administrativo en general · captura de datos · atención al cliente · Paquete de Microsoft office · Lectura de catálogos, ...

---

Bosch Group

Ciudad Juárez, México

De jornada completa

Job Description · GENERAL DESCRIPTION · The technical voice of JuP1 to the network specialist, strong technical support for the value streams and, at the same time, a guiding hand for process standard ...

---

TECMA

Ciudad Juarez, México

Conocimientos requeridos: · Experiência en instalaciones eléctricas · Experiência en neumatica e hidraulica · - mantenimientos preventivos y correctivos · - lectura de planos electricos · Experiência ...